Book Review: The Hunger Games
Guest Post by Story Snoops
The Hunger Games
Author:  Suzanne Collins
Book review written by StorySnoops.com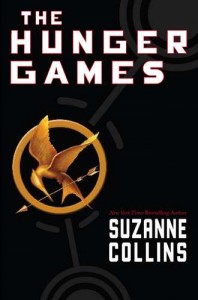 Sometime in the future, after the destruction of what used to be the United States, a new country is formed.  This country has a Capitol that exerts brutal control over its twelve districts. To keep the districts from rebelling, the Capitol has created an annual event called the Hunger Games.
In the games, one boy and one girl (called Tributes) are picked from each district to fight to the death in an arena on live television. The arena is designed so that the Tributes must face terrible obstacles like firebombs, starvation, dehydration, hypothermia, and extreme weather conditions.  The last Tribute standing is declared the winner.
When sixteen-year-old Katniss Everdeen's younger sister Prim is selected as a Tribute, Katniss refuses let Prim go into that arena, and she volunteers to take Prim's place.  Over the years, Katniss has developed incredible skills in order to survive in her district.  These skills are put to the ultimate test in the Hunger Games arena.
The first installment in the Hunger Games trilogy is an exciting page-tuner, ideal for the reluctant reader. This survival story contains discussion-worthy themes such as standing up for what you believe in. Katniss is a strong, resourceful heroine whose strength of spirit helps her overcome formidable obstacles to emerge victorious. The story ends with quite a cliffhanger, so you may want to have the second book in the series, Catching Fire, handy!
To pick up your copy of The Hunger Games, Click Here.
.
---