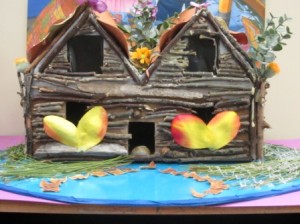 One of the best things about summer is that children get a chance to explore outside of school. Exploring nature and the woods can lead to all kinds of exciting discoveries. Children are natural collectors. Egg cartons make a great holder for rock collections but with a little imagination Fairy Houses can be the ultimate display case for items found in nature. This spring as a tie in to the fairy tale unit I was teaching, my first grade class created a fairy house as a home project. Our school is located in the city so shoe boxes and readymade props were ok to use. I'm adding this fun project to the lesson plans for the book Secrets of the Crystal Cavern
as a fun follow up activity to inspire young imaginations and role play when the fairy houses are finished.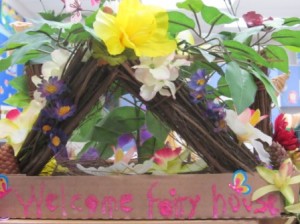 Secrets of the Crystal Cavern has detailed descriptions of fairy houses made from natural materials and enchants children with a story of two fairies that actually come to stay in a child's fairy house.
---